Fairwood Plaza Animal Clinic has provided compassionate, comprehensive care for pets in the Renton area since 1979. From the first check-up through the senior years, we're here for you and your pet.
Dr. Leroy Davidson started Fairwood Plaza Animal Clinic in 1979. After 38 years of practice, he retired and sold the practice at the end of 2016 to Dr. Sue Moriyasu, who had worked at the clinic as a relief doctor since 2006. Since 2017, Dr. Moriyasu and staff have continued his tradition of compassionate caring for pets.
We are dedicated to not only providing the best preventive and wellness medicine but also partnering with you to see that your pet has as many happy, healthy years as possible by your side. Got a question? Just call. Want to try a new treatment for your pet's condition? We'll be happy to advise. Don't know whether you should see the vet or wait it out? Reach out to us, and we'll let you know.
Feel free to browse our site and read more about the services we offer. We look forward to caring for your pet!
Veterinarians

Sue Moriyasu, DVM
Dr. Moriyasu was born and raised in Washington, and graduated in 2002 from Washington State University College of Veterinary Medicine. She also has her undergraduate degree from WSU and comes from a long line of Cougars. She has practiced at both clinics and shelters in the Pacific Northwest since graduating from veterinary school. Prior to graduating from veterinary school, she did externships at both the NIH and CDC in parasitic diseases, as well as in immunology and pharmacology labs at WSU, and in comparative medicine at the University of Washington School of Medicine.
Dr. Moriyasu has special interests in preventative medicine, parasitology, shelter medicine, and public health. She believes that the focus of veterinary medicine should be on disease prevention rather than management. Because of this, she is a strong advocate of vaccination, deworming, and spaying and neutering.
When Dr. Moriyasu is not practicing medicine, she enjoys movies, reading, and traveling. When not working, she lives with her husband Dave and cat Dominic.

Dr. Lo Tin Kung, DVM, MRCVS
Dr. Kung is a 1997 graduate of the University of Minnesota College of Veterinary Medicine. He has an undergraduate degree in Animal Science from Cornell University. Dr. Kung has practiced in WA and in the UK. Outside of veterinary medicine, his interests include reading, traveling, and collecting art and antiques.
Staff

Kimberly
Kimberly graduated with a BA in Biological Anthropology from Western Washington University in 1998 and earned an AAS degree in Veterinary Technology from Pima Medical Institute in 2013. She has been licensed and in practice since August 2013. After 10 years of working in commercial finance, she decided to follow her dreams of becoming an LVT. Kim is passionate about veterinary medicine, working with others, and caring for small mammals. She has owned many guinea pigs over the years, and she also loves working with pitbull rescue groups. In her spare time, she takes care of her three cats, does photography art and travels all over the world.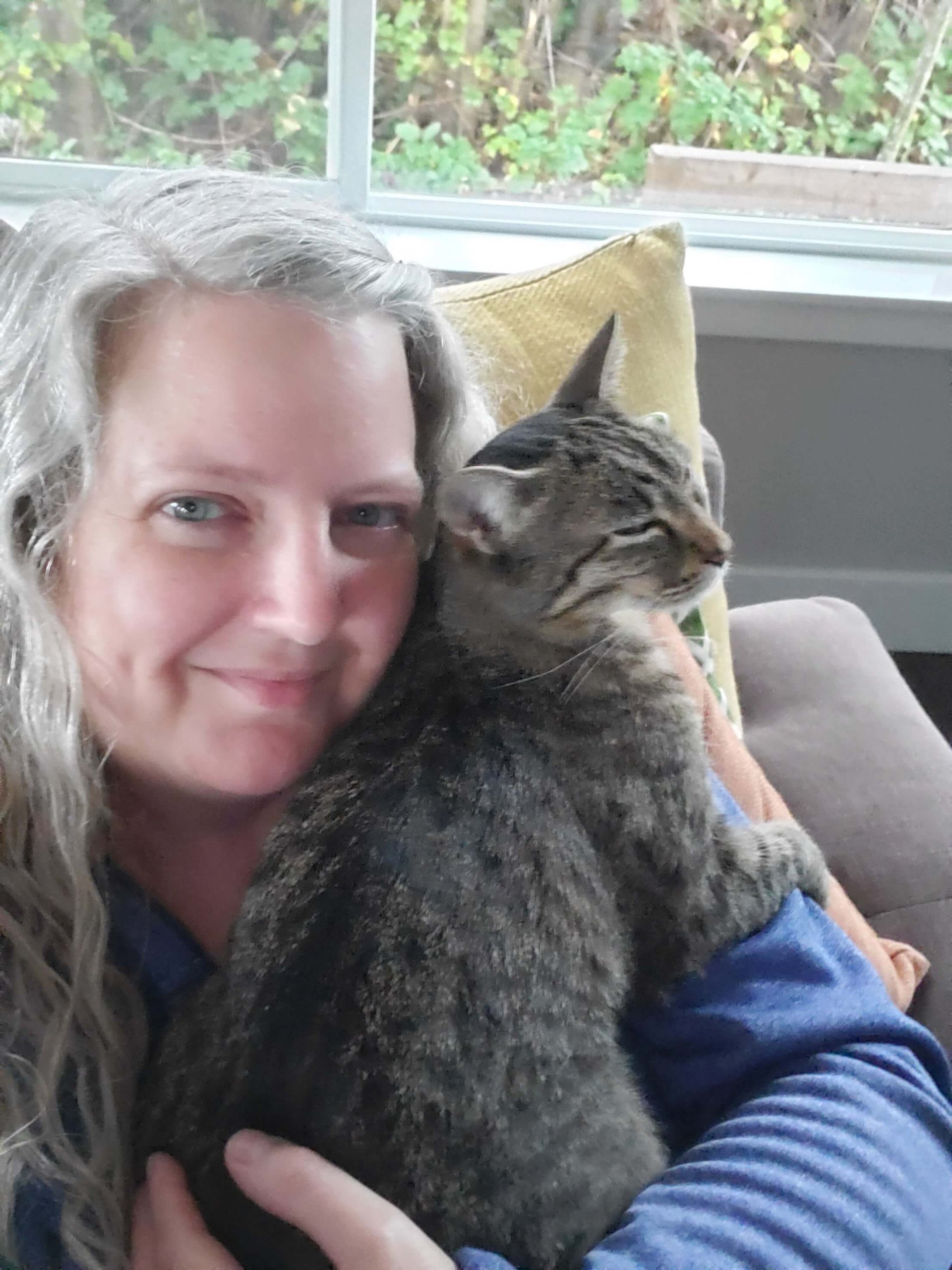 Mona
Mona graduated from Pierce College with an AAS in Veterinary Technology in 1995 and has been in practice as an LVT (aka veterinary nurse) ever since. She has dedicated her life to the pursuit of excellence in veterinary medicine. Mona is an avid cat lover and is the owner-operator of Soul Whis-Purr Cat Sitting. Mona also enjoys reading, music, Landscape, and Animal photography and outdoor adventures!